Our Real Estate Home Buying Tips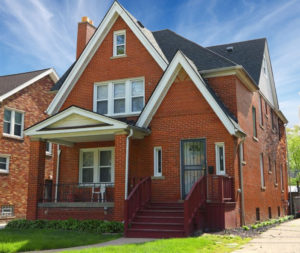 There are so many factors that impact the decision to choose to buy one home over another. And each person in the family may also have their own individual idea of ideal. You can imagine the frustration that some face when determining their real estate needs, or narrowing the choices to one.
So we have compiled our list of tips we believe will make your home search a joy. We want you to have efficient and effective home hunting tools when buying your first or next home.
Home Buying Tips
Make a plan. – This is obvious. You want to know what type of real estate you are seeking and in what area to look. You should also know when you are looking to move. But you should know who will be responsible for what items in the process. Things to consider could be preparing your current home for sale, or budgeting and planning the move. Make a plan that will guide everything else on this list.
Set a budget. – Do some homework on this point. Many people want to move to an area that their desired budget will not allow. In Ontario, it is important to know how much you can afford. This link to the TD Bank helps you to know how much you can afford.
Get mortgage pre-approval. – Nothing says "I'm Ready" like having a pre-approval. When the right home gets on the market, sometimes there is no time to waste. If you wait for approval at this stage, you may loose out. Also, there is no point in looking at homes that are outside your financial reach.
Consider the location. There is so much attached to this one point. Location for some defines how we feel about themselves. Or location determines how far or close we are to family, work, entertainment, etc. Location determines your real estate price range.
Make your list. – What are your musts. Then, what are your wants. Make your list knowing that not having a must will eventually frustrate you. You may not be able to get all of your musts in your desired area. This plan helps to guide expectations and make home buying more efficient.
Don't Fall In Love. – This is a toughy. After all, you are looking for a home. It's kinda romantic. However, becoming emotional about a home should not be the guide to purchasing a home. Factors to consider first are, investment value, including structure (bones), neighborhood growth, or return on investment over time.
Be prepared to make an offer. – People move at different paces and have different processes to make decisions. This is simply our suggestion based on observation. If you come prepared to close, then if the opportunity arises for the right home, then you are ready and able.
Look Beyond the Blemishes. – We have seen people turn down excellent investments because they could not see past the dated wallpaper or bathroom vanity. Often, a less expensive home that checks all of your musts will need a bit of cosmetic updates. Look beyond the surface.
The Truth is in the Bones. – We cannot emphasize the importance of a thorough home inspection. Because you are not able to observe the home over the four seasons and through every weather type, have an inspector view the bones, including the foundation and roof, the wiring and the plumbing.
Of course, your real estate agent. – Not all real estate agents are the same, can I get a witness? Don't allow your agent to minimize your major purchase. Your agent is your important partner in readying you, your home and the market for your listing.
The Little Big Things
Over the years I have hear of many smaller things that impact the decision to buy a specific home. Consider these also.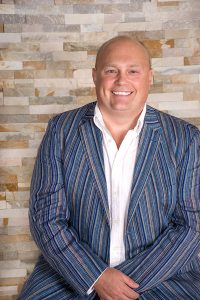 Nearest favorite cafe.  – I had a couple that only considered homes within walking distance to a popular coffee shop.  It also needed to be on the driving route to work.  No detours for coffee.
Grocery stores – Sometimes the community grocery store is not your favorite grocery store.
Transit access – Some like being close to the bus stop and others want to be far away from it.
Ponds and Lakes – It has happened where people refuse to live close to ponds and storm run-offs for various reasons.  Some had concerns for their kids, or a fear of mosquitoes.
Night and Day – It is a great idea to drive by your desired street or home at night.  Some quiet areas in the day are not quiet at night.  If 24 hour peace and quiet are important, spend time in the area.
Internet or cable wiring – This is cosmetic but it is one thing I hear as a point of surprise when it is present, that the rooms are all wired.
School access – Are schools near by and are they easy to get to?  Does the school bus route stall traffic on my street or will my children be lucky to have the school bus stop outside my home?
Rush hour access – Often, when a home is viewed, it is after people have gone to work or on the weekend.  Swinging by the street at morning and evening rush will also give you an idea of what it will be like each day getting to and from home.
Chat up the neighbors – I love seeing home buyers chat up the neighbors when they happen to be outside.  Not only does it give the home buyer insight to the street and community, it also is a great first-contact if you buy the house.
We hope our home buying tips will be helpful in guiding you through the process of buying your next or first home. And we would love to get your feedback. You can send feedback using our contact page. Happy house